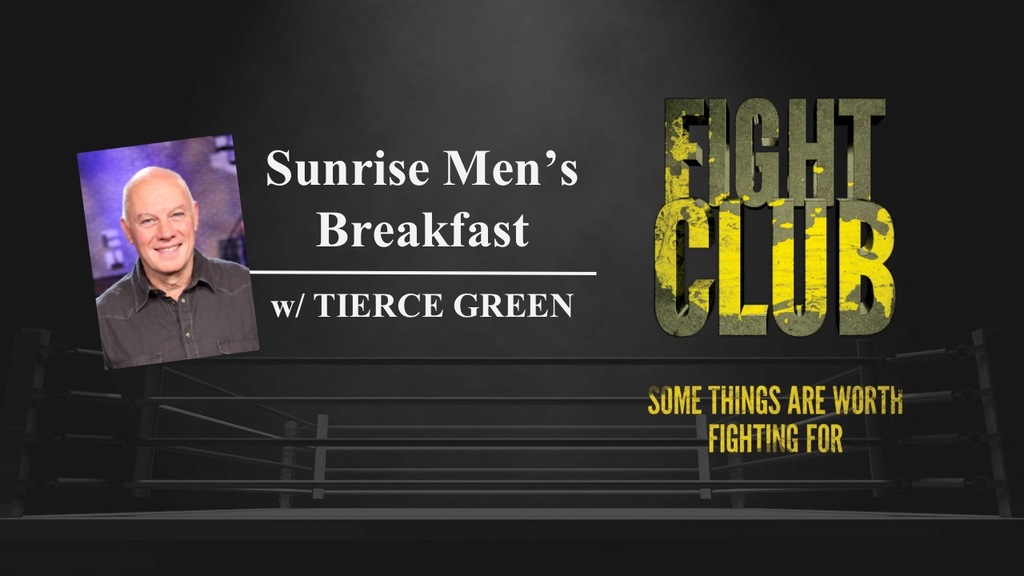 Men's Breakfast with Tierce Green
Oct 14, 2017 at 7:30 AM
Sunrise is excited to welcome back our Men's Conference speaker Tierce Green.
As a pastor, husband, father, curriculum writer, and speaker for over 25 years, Tierce is uniquely qualified to challenge men and give them practical ways to grow as followers of Jesus Christ. Recently Tierce has worked with Authentic Manhood (https://www.authenticmanhood.com) to produce 33 The Series; a multi-volume video series that gives men a vision for manhood as modeled by Jesus in His 33 years on earth.
We look forward to how Tierce will challenge the men of Sunrise with his message from Micah 6 "What Does God Want From Me?" and we invite you to be a part of it!
Tickets are sold in sets of 2 for $10. Sign up yourself and a friend online or in the church foyer starting Sunday, Sept. 24.
Note: Opportunities to join a 33 The Series group will be made available at the foyer table on Sundays and at the breakfast.