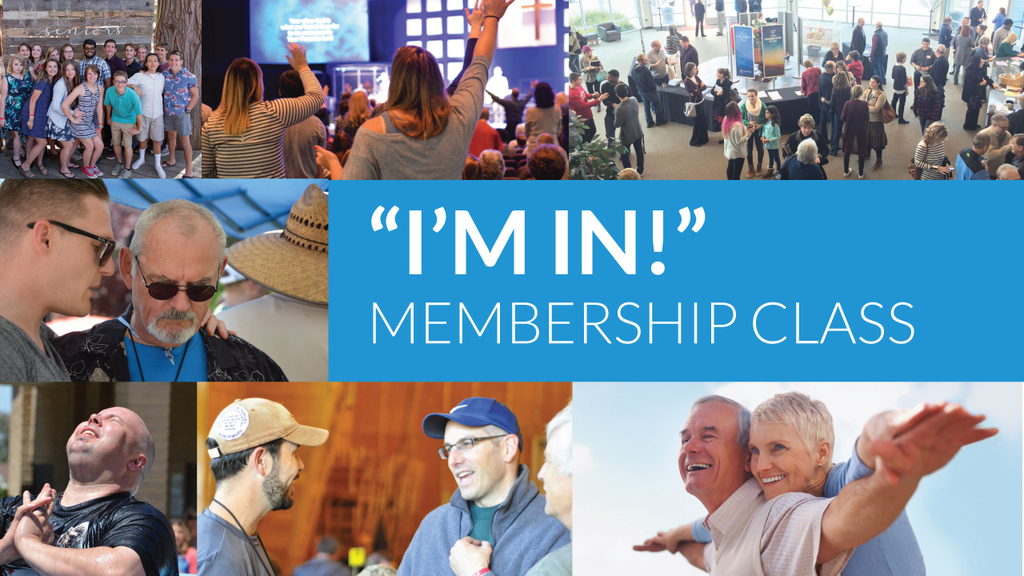 "I'M IN!" Membership Class
Every week on Sunday until Apr 15, 2018 from 10:45a to 12:00p
Sundays April 8 & 15 @ 10:45am
OUR INVITATION...
We invite you to be more than a part-time participant at Sunrise. A healthy church is made up of individuals and families committed to one another and the work God is doing. Take a look at the Sunrise Membership Commitment:

I WILL PROTECT THE UNITY OF MY CHURCH

By acting in love towards other members
By refusing to gossip
By following the leaders

I WILL SHARE IN THE RESPONSIBILITY OF MY CHURCH

By praying for its growth
By inviting the unchurched to attend
By warmly welcoming those who visit

I WILL SERVE THE MINISTRY OF MY CHURCH

By discovering my gifts and talents
By developing a servant's heart
By finding a place to serve

I WILL SUPPORT THE LIFE OF MY CHURCH

By attending faithfully
By living a godly life
By giving regularly
Are you willing to make a formal commitment to your spiritual growth and the growth of Sunrise? Join us for the next "I'M IN!" Membership Class.