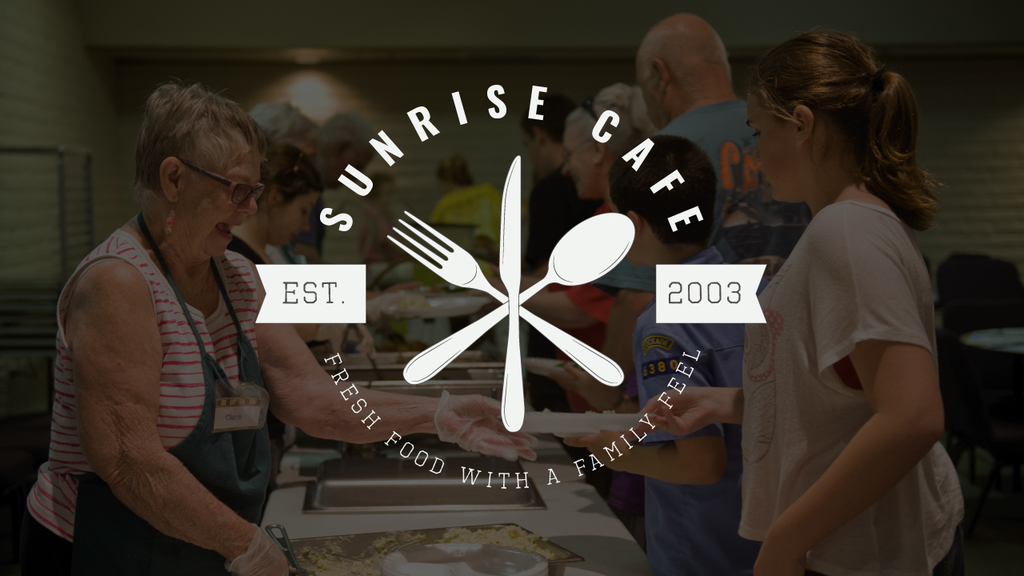 Sunrise Cafe
Nov 20, 2019 at 5:15 PM
Wednesday's from 5:15-6:15 pm
Sept. 11-Nov. 20, 2019 & resumes Jan. 8, 2020
Donation: $5 per person or $15 per family
Menu: Turkey, Dressing, Potatoes, Veggies, Salad, Roll
Join us for Thanksgiving Dinner at the Sunrise Café. Our largest Café of the year features a delicious meal along with the opportunity to take part in our annual MOPS Vendor Fair.
About 20 local vendors will be selling their quality crafts and other wares so you can get a jump start on your Christmas shopping. Proceeds support our local vendors and our Sunrise MOPS (Mothers of Preschoolers) ministry.
Look forward to seeing you there!