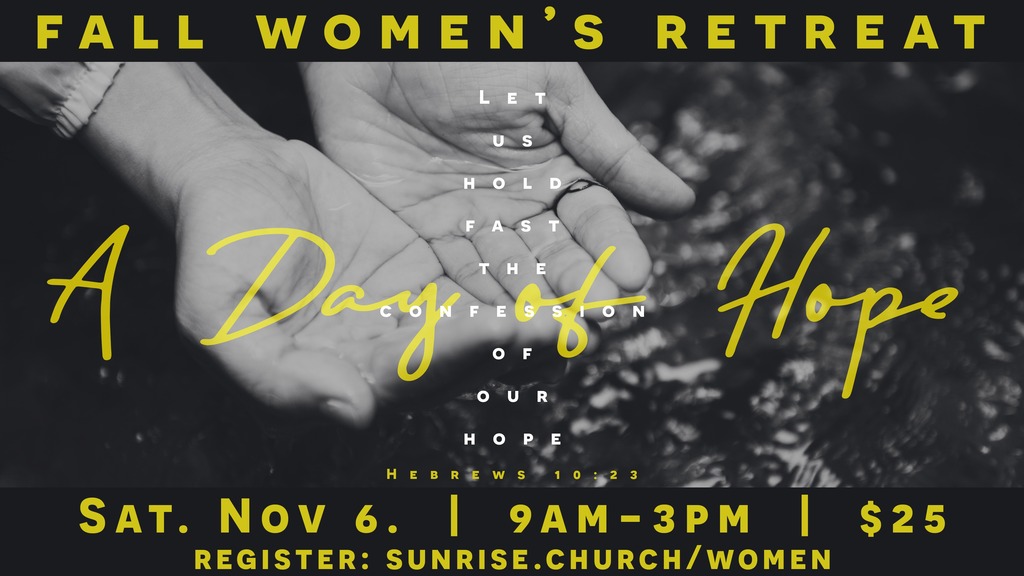 Women's Fall Retreat
Nov 6, 2021 at 9:00 AM
Join us for "A Day of Hope" - a one-day retreat hosted by Sunrise Women's Ministry and Sisters in the Spirit. You will experience a day of meaningful worship, challenging speakers, and the opportunity to attend two breakout sessions. Enjoy this time of community and connection as we seek God's calling for hope in our lives.
Breakfast included. Register by November 1. Click here to register
Questions? Contact Jen Cole at jenniferc@sunrise.church.